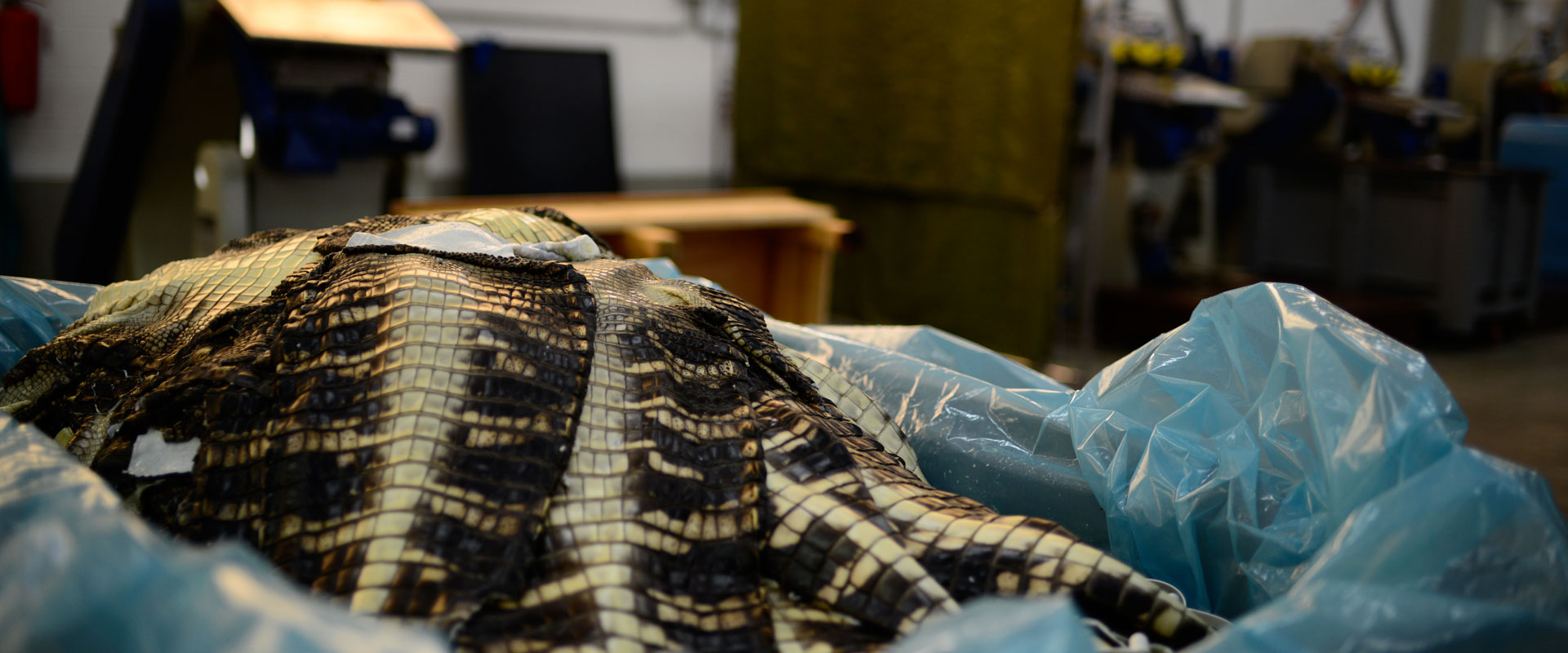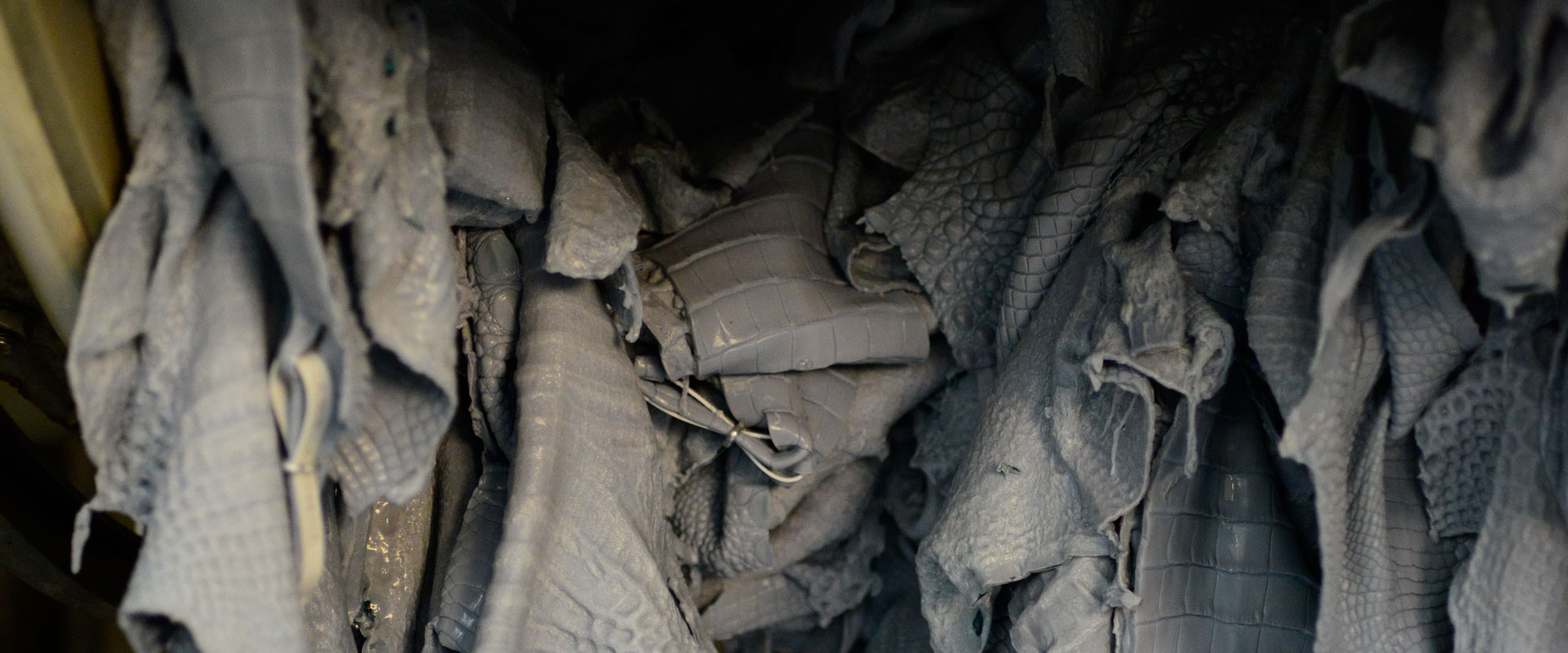 THE COMPANY
The Classic Leather Italia tannery has an atypical history compared to those we are used to when we refer to the world of exotic luxury leather.
Founded in 2013, tanning is an economic project that the members wanted to undertake by proposing themselves as a reality independent of the signatures of the world of fashion.
Thanks to thirty years of consolidated experience in the American crude market, which has led them to cultivate close and exclusive relationships with the largest and most well known American breeding farms, they have managed to guarantee privileged access to this raw material, so difficult to find, given the international regulation that it binds the trade.
Classic Leather Italia is the protagonist of a very rare and ultra specialized niche market that has attracted the attention of a privileged and important clientele.
The company staff provides a high level of know – how, necessary to work fine leather like alligator leather.
A complete production that has the ability to meet the demands of luxury leather goods, watch straps, clothing, footwear and furniture.
For the near future, the objective of Classic Leather Italia is to consolidate the production process in order to start working also other varieties of crocodile and exotic leather. Further specializing would mean becoming an even more important market reference point.
Continuing to maintain the independence that marked its birth.